A wedding is always a big decision and a huge celebration that takes place in everyone's life, let alone a destination wedding in Goa. Irrespective of the decision of whether you plan to organize a destination wedding at a gorgeous beach, or host your friends and family on your hometown beach, a destination wedding in Goa will always be a great experience for yourself and your guests alike. As it would be like a mini-vacation for everybody! What can be more romantic than the soft humming of the waves, the sand between your toes and the salty winds – a destination wedding in Goa is so much more fun than you can imagine! And if that is not convincing enough, a wedding in one of the best 5-star resorts in Goa is an absolute fairytale come true. So if you're planning to get hitched in Goa, Resort Rio is one of the most magical places to get married due to the following reasons.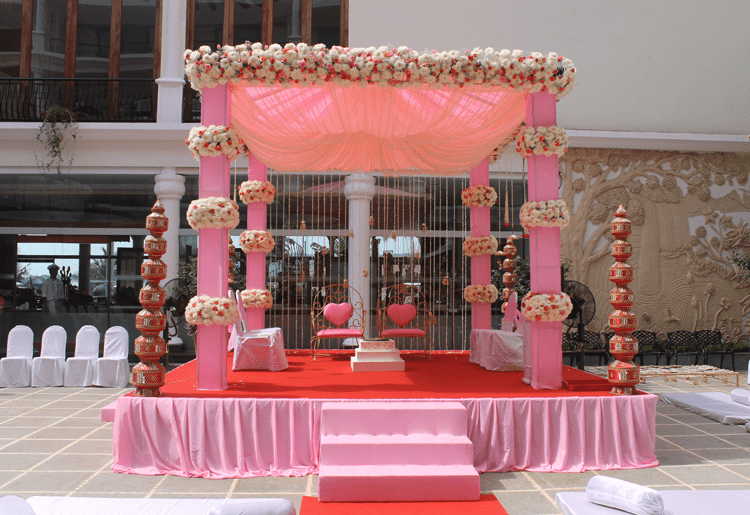 The reason behind Resort Rio's huge appreciation when it comes to wedding venues in Goa is the warm feeling provided to the bridal couple and their guests. With a vast array of services tailored to suit the client's needs, We completely remove the stress of the main client making them feel like family. Whether it's themed indoor reception, or an outdoor ceremony on the lush green lawns, this 5-star hotel will engulf you with its natural beauty. If you decide to celebrate your big day at the best wedding venue in Goa, and you have a huge family, be rest assured as this property has more than enough 5-star hotel rooms to let your family live comfortably.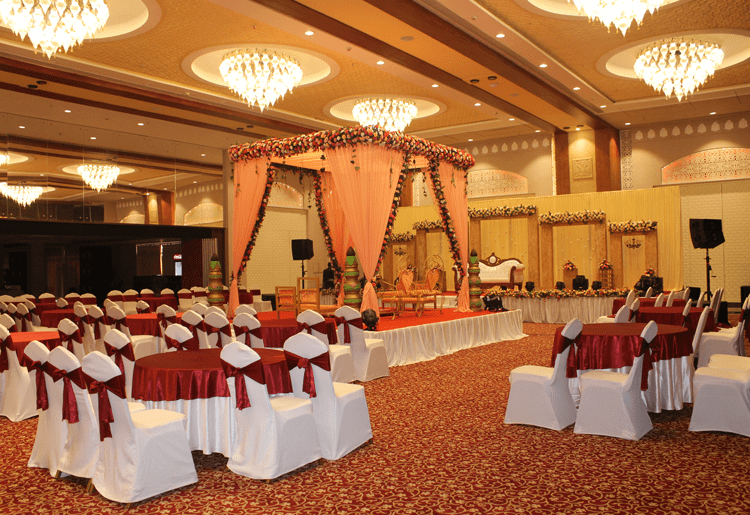 If you're still wondering about your destination wedding in Goa, the following feature is definitely going to change your mind. Resort Rio and Rio Royale are two separate resorts in a single location so that the bride and groom can literally come together at their destination wedding in Goa. With 10 acres of gorgeous riverside locales, and endless flexible indoor and outdoor venues, Resort Rio Goa aims to celebrate its guests and their life events by offering the largest banquet hall in North Goa including a sound-proof club that promises an unending night of stress-free revelry.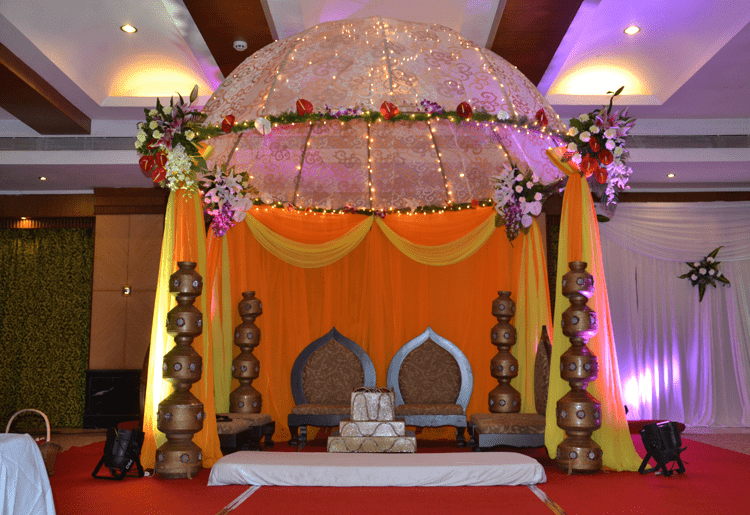 So bring your destination wedding in Goa to life by simply trusting Resort Rio with your entire dream wedding and our experienced wedding team will work day and night to recreate your dream to the 'T'. What makes Resort Rio one of the best wedding venues in Goa is the attention to detail and hard work the team takes. So basically all you have to do is show up and get married, and everything else will be taken care of. 
Once the destination wedding in Goa has completely taken place, allow the best spa in Goa to pamper you and your loved ones during your wedding vacation at Rio Luxury Spa. With special bridal packages as well as other offers on spa and beauty treatments you can ensure all your guests look and feel relaxed on your special day.