Seasonal tourism in Goa has long been replaced by an all-season touristic approach that welcomes tourists in Goa during all the months of the year. The months of June to September which was earlier considered an off-season period now offers a chance to explore Goa like never before. The smell of wet mud, sipping your favourite beverages served hot, the soothing greenery all around and the musical notes of raindrops unleash susegado vibes that trigger you into a monsoon frenzy. If this is what you crave then come stay with us. 
Resort Rio is always at the forefront of offering the most memorable time for our guests who visit Goa during the monsoons. We are a fan-favourite for this lesser-experienced time of the year which is now gaining momentum. Our resort is a world in itself, built with grand spaces for added comfort, inspirational architecture, handpicked décor and furnishings that make us one of the best beach view resorts in Goa. 
Experience the thrill of being in Goa in the monsoons like never before. Here's how: 
Indulge in our luxurious accommodation that spoils you good :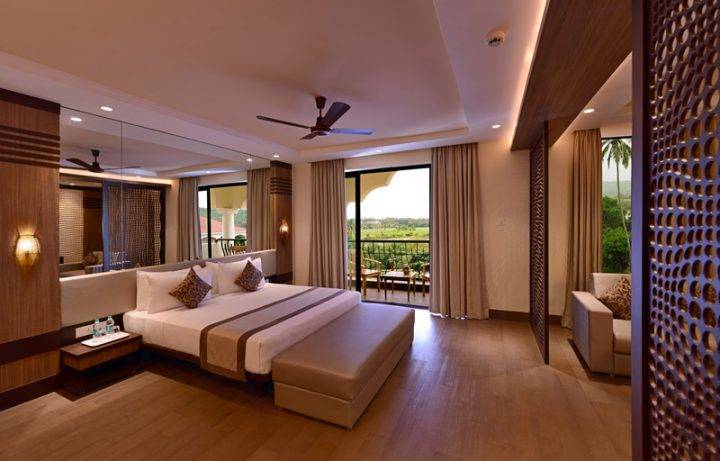 We spoil you for choices when it comes to choosing your style of accommodation with us. Our ultra-luxury suites and luxury villas in Goa make you feel like you own a slice of this beautiful state. All our villas feature comfortable porches with sit-outs and swings, sprawling balconies, and huge arched doors making it perfect for your family to enjoy the sites and thrills of the monsoon. Our rooms and villas are packed with all the perks and amenities of a 5-star luxury property. Our accommodation is designed with the finest craft ensuring that you experience the comfort of the highest standard in the industry. 
Swimming pool and public areas equipped with free Wi-Fi access: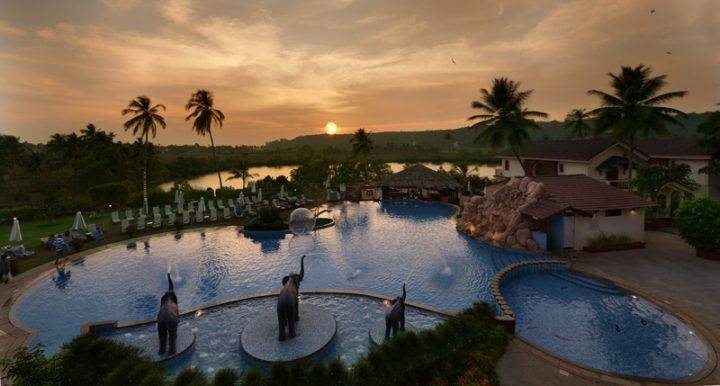 Make the most of the dry spells in between the wet weather by enjoying a dip in any of our 3 large swimming pools that also feature cascades, jacuzzies and 2 swim-up bars. Our stocked-up pool bars are a happy place to be around sipping your favourite cocktails and mocktails, while the jacuzzies help let go of all the stress. All our public spaces in the resort are equipped with free Wi-Fi keeping you connected while enjoying all amenities during your staycation with us.  
Get pampered with a relaxing body massage at Zaara Spa: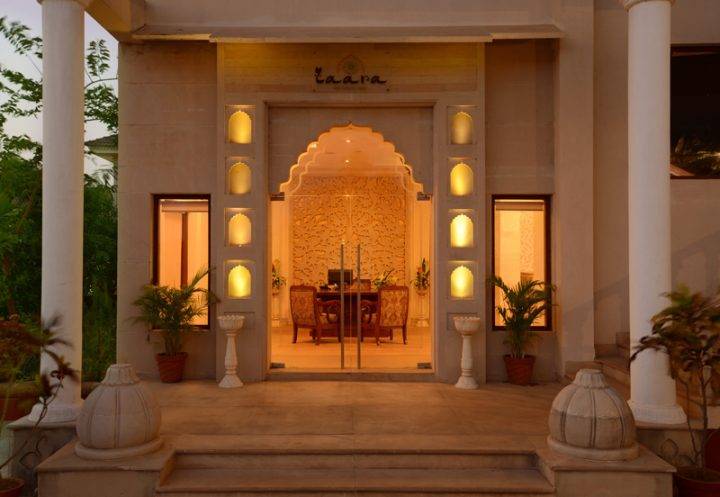 Lose yourself and stay away from the hustle and bustle of the outside world. Take a deep breath and rejuvenate yourself at Zaara, our luxury spa where you can discover ancient healing with modern pampering. Our comprehensive services include timeless ayurvedic treatments, contemporary aromatherapy and energy healing that are carefully curated by our professional staff making it a good investment in your well-being. We proudly boast of our 8 spa treatment rooms, steam rooms, relaxation room areas, beauty salon, spa pool and a foot massage lounge all of this makes us stand out as the best among the spa resorts in Goa. 
Our proximity to Goa's most famous beaches and tourist hotspots:
We are located in the heart of Goa's tourist belt that is buzzing with activity all-round the year. The show never stops around Resort Rio making us the most sought destination for a holiday for couples, families or a trip to Goa with friends. We are located 1.5 km from Baga Night Market and 2.5 km from Calangute Beach which is considered star attractions in Goa. Goa's nightlife, which is much talked about can be easily accessed as the major nightclubs, happening restaurants and bistros are located close to Resort Rio. When you stay with us, you will not miss out on a single opportunity to unwind and have the most fun at the best Goa resort near the beach.   
Enjoy the scenic evening view of our poolside area :
Treat your eyes to some gorgeous evening vibes around our poolside area. We are perfectly nestled along the beautiful Baga river which is a famous bird-watching hotspot set up amidst the vibrancy of Goan village feels. You get a chance to witness breath-taking sunsets while spending time with your loved ones. We bet; you won't get enough of the lasting memories that are made when you stay with us. 
Spacious property 

: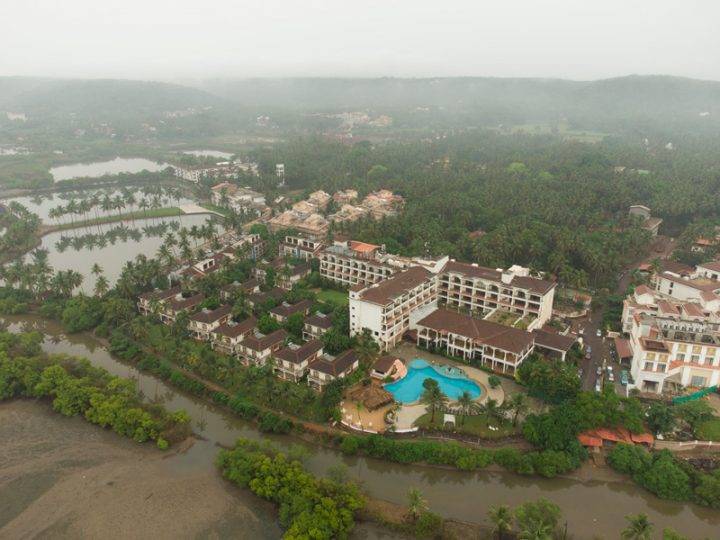 The entire property of Resort Rio is a paradise in itself which spreads over 10 acres of unbelievably spacious rooms and flexible indoor and outdoor spaces. This offers plenty of open space for you to walk and play with family or friends. When you stay with us you enjoy everything king-size with a little bit of everything for everyone. We've also got a special kids club where your kids can have fun in an environment filled with activities and games so that they can make the best of their vacation too.  
 We've got it all at Resort Rio and you got to come catch up on all the holiday action that the monsoon brings to Goa. Do not miss out on the fun. Book your holiday with us today!