Goa is the smallest state in India however, it is one amongst the most famous destinations renowned for its vibrant atmosphere, beautiful beaches, delicious seafood, and warm hospitality. If you love to indulge in all things luxury when on a holiday, then Resort Rio is the perfect 5-star resort in Goa to spend holidays with family and loved ones. Nestled on the banks of the Baga river in Arpora it is rated as one of the best 5-star resorts in Goa due to its breathtaking view, luxurious rooms, and award-winning restaurants. Here are five reasons that showcase why Resort Rio is the best choice to spend your holidays in Goa.
Spacious Rooms & Suites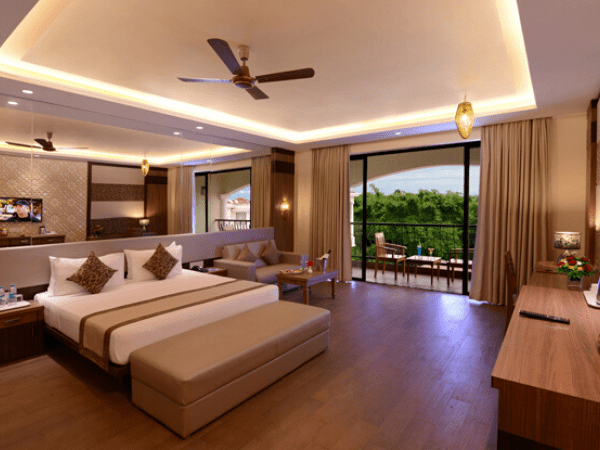 Being one of the best 5-star resorts in Goa we offer a wide range of elegant and spacious rooms and suites which spread over 700 sq. Ft is an excellent blend of contemporary design, classic elegance, and luxury. All of our accommodations have a stunning view, glamorous furnishings and world-class amenities such as minibars, bathrobes, liquor cabinets and much more that will elevate your holiday experience.
Rejuvenating Spa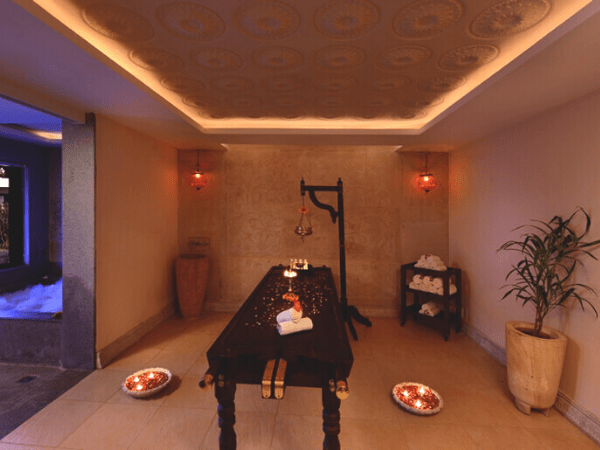 The award-winning luxury Zaara spa in Goa is perfect for guests hoping to relax and rejuvenate from their vacation. Our luxury resort & spa offers a wide range of ayurvedic treatments and services under the guidance and care of a professional team to ensure that you receive the best care possible. As one of the leading resort & spa in Goa, we also feature a dedicated beauty salon, spa pool, and foot massage lounge.
Fine dining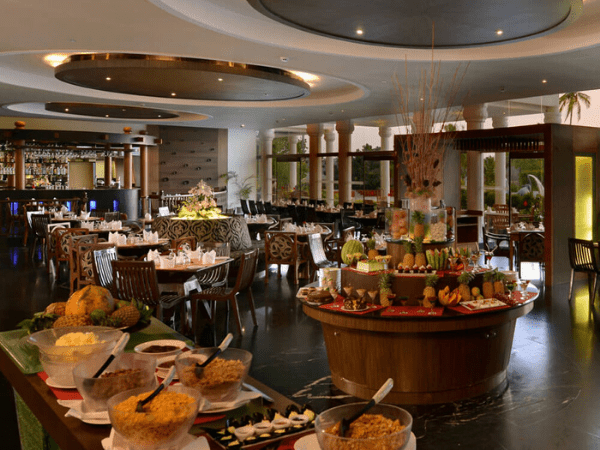 Resort Rio offers some of the best restaurants and cuisines in Goa under one roof. Our award-winning restaurant Jalsa is known for its authentic flavours of Gujarati, Rajasthani and Jain cuisine. The Pickled Mango offers the best buffet in Goa complemented by live bands and fun karaoke nights. And the Sweet Caju provides an exciting spin to your favourite food and cuisine.
The Location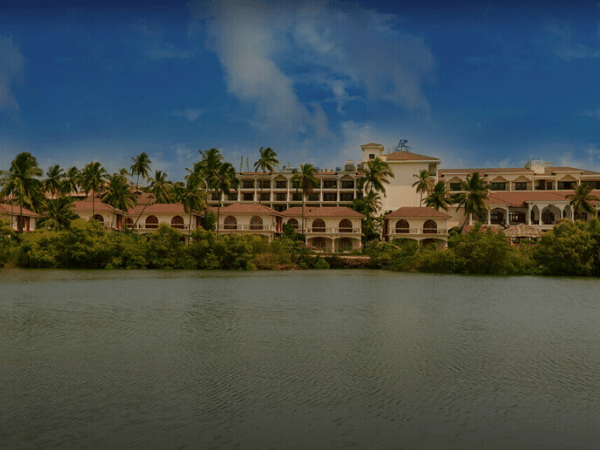 Located in Arpora on the banks of the Baga River and just a 5-minute drive from the famous Baga beach. Resort Rio is considered one of the 5-star resort in Goa due to mild hospitality and convenient location to major attractions such as Goa's famous beaches, night clubs, restaurants, and flea markets.
Event Hall & Venue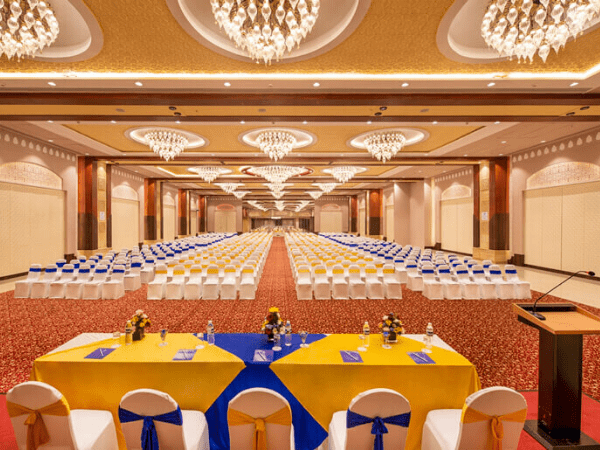 Our 5-star resort near Baga beach offers the largest event and banquet hall in North Goa. Perfect for large family reunions, festivals, anniversary celebrations, and get-togethers. We provide both indoor and outdoor venues that complement all types of events and parties with your friends and family.