The corporate world is dominated by meetings, conferences, ideating platforms and so on. While one may imagine that most of such events take place on office premises itself, it may not always be the case. It is interesting to make note that big corporates who have a worldwide presence, are consistently in the pursuit of finding offshore venues for their meetings and conferences to facilitate international colleagues or clients.
Goa although portrayed for its strong tourism sector, has been playing a vital role in providing the best corporate event venues, and destination wedding venues in Goa. Resort Rio Goa, located in Arpora Goa is the perfect venue for your conference meetings. It is ideally located in North Goa about an hour's drive from the airport. The location is perfect for serious business and enjoyable leisure.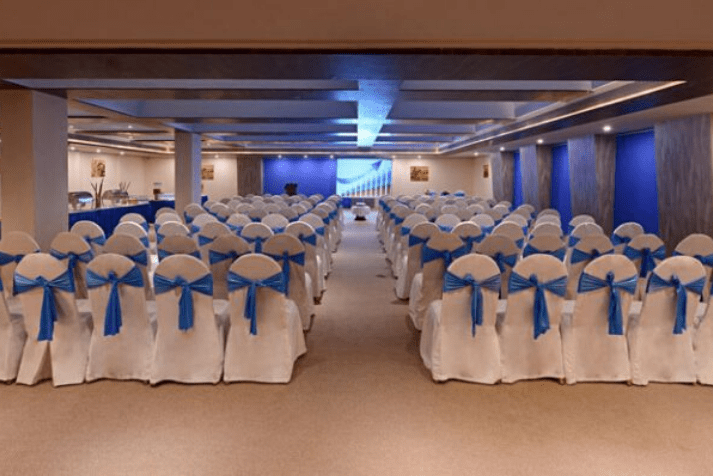 Resort Rio is one of the best 5 star hotels in Goa with a conference hall that is the largest convention hall in Goa, making it your favourite meeting venue by far. The resort offers meeting options from a variety of outdoor lawns, poolside spaces, indoor convention centres and board rooms equipped with state-of-the-art conferencing and banqueting facilities. Rio has hosted hundreds of successful events leaving their guests very satisfied with all of its facilities. Any corporate event venue needs to be equipped with the latest technology to provide for corporate needs. Rio boasts of provisions for LCD projectors, screens, TVs, microphones, acoustics and high-speed internet connectivity. These provisions provide for the much-needed convenience to make any conference very effective for the attendees.
Guests need to feel comfortable and at ease all through the conferences. Rio's 10-acre property hosts their biggest conference hall that measures 16,000 sq ft with a 20-foot ceiling thus offering the opportunity to host mega conferences without compromising on space. Clients are allowed to mix and match their requirements as Rio offers sliding partitions in the venue that paves the way for flexible event spaces.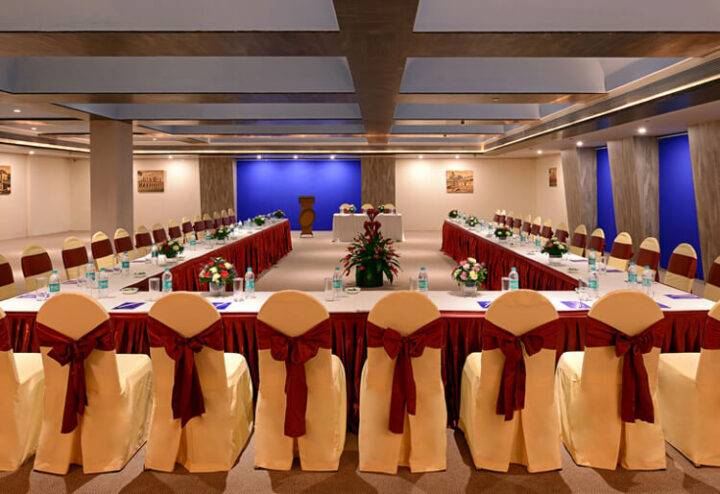 As business and policies get all done and dusted during the conference, we come to something that completes the agenda of any conference; yes we are talking of the food. Rio's culinary team offers a wide choice of international food that satisfies the palate of all the guests. A professionally managed event at Rio also looks into all aspects of comfort and convenience to the guests of a conference. There is ample parking space at the venue, the staff is warm and friendly, always at the service of the guests.
Rio features among the top 5 star resorts in Goa and is the best among all the Banquet halls in Goa, providing the best options when it comes to organising and managing a successful corporate conference or event in Goa.