At Resort Rio, a 5-star restaurant in Goa, we firmly believe that great hospitality is served when each guest's dining experience is made to be unforgettable. It is not just about serving lip-smackable food, but also the service that goes a long way in making guests feel special and welcome at our 5-star restaurant in Goa. Hence, to satisfy all the food cravings of our beloved guests, our award-winning resort serves Indian, Chinese, and Asian food options.
Located in Arpora on the banks of the Baga River this luxury 5-star restaurant in Goa has a magical ambience that will leave you awestruck. The decor combines the best of ancient and modern styles and whose walls will have a calming effect on your minds. With not one, but seven different restaurants to tickle your tastebuds, once you visit us you'll soon understand why we've been labelled as the best buffet in Goa. Mamma Mia, one of our in-house restaurants presents a balcony setting for its guests, from where you can also enjoy a panoramic view of the beautiful sunset. While enjoying your satiating meal and enjoying sea breeze, your experience at Resort Rio will satiate your mind and soul.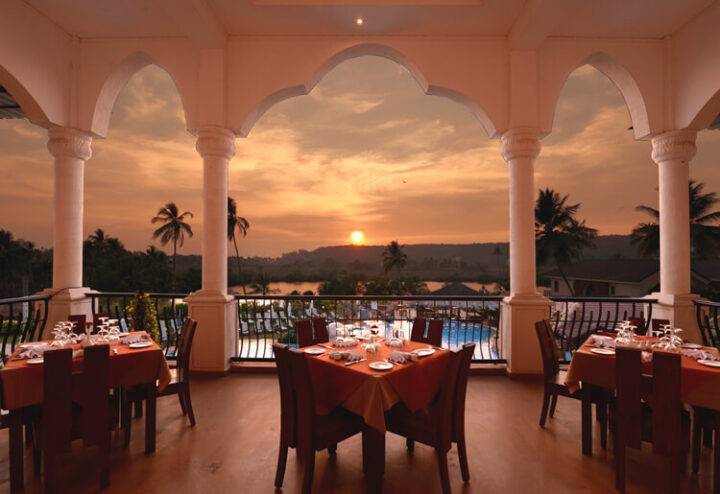 There are a range of cuisines that this Resort Rio offers its esteemed guests namely Gujarati, Rajasthani, Jain, and Goan among the Indian cuisines and Chinese, Continental and Italian to travel the world on a platter. Hence, you can order all kinds of delicacies to your heart's content. Beginning from a spicy North-Indian Rajasthani curry to some healthy vegetarian dosa or an authentic wood-fired pizza, there's everything you can enjoy. The food tastes amazing and will make you want to come back again. Visitors have time and again reviewed the food served here as "Fantastic", "Amazing", "Fresh and Juicy" and "Perfectly Cooked" to name a few.
As mentioned above, our belief of service being the key to satisfy our guests, is what makes us stand out among all the other luxury restaurants in Goa. Our staff are very cooperative and friendly. Moreover, they are well-trained and will do all it takes to make your fine dining experience worthwhile. No matter what your needs may be, our waiters are quick-witted to understand and communicate with you to deliver the best possible service! Your experience at Resort Rio will be a memorable one anyhow.
Do you want to try out vegetarian or vegan options and worried if this 5-star restaurant in Goa serves them or not? Then we have a special treat for you too. Our award-winning restaurant Aur Jhalsa celebrates the authentic flavours of Gujarati, Rajasthani and Jain cuisine, for you to savour. Resort Rio keeps the needs of all kinds of guests in mind.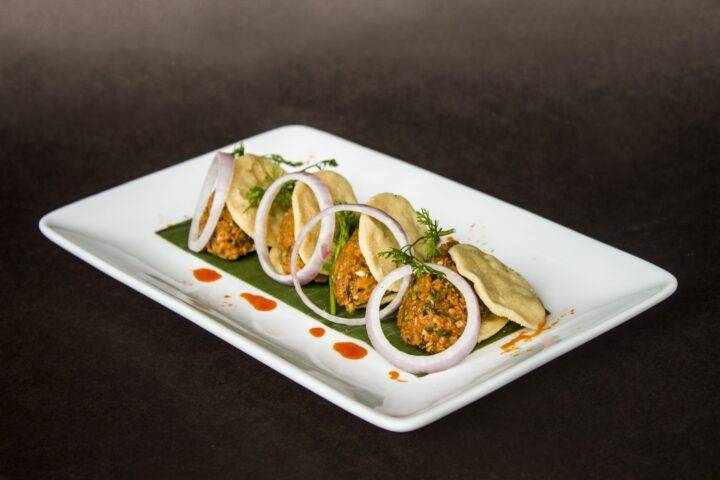 Furthermore, you'll get any type of meal in any one of our seven dining options, be it breakfast, lunch, dinner or some light snacks and drinks. The restaurants at Resort Rio will serve you only the best food of your choice. Resort Rio cafe bar, which is our in-house cafe to satisfy all your midnight cravings, will serve you special tender desserts which will fill your taste buds with ecstasy. They taste so good every bite will feel like gulping down spoons of happiness.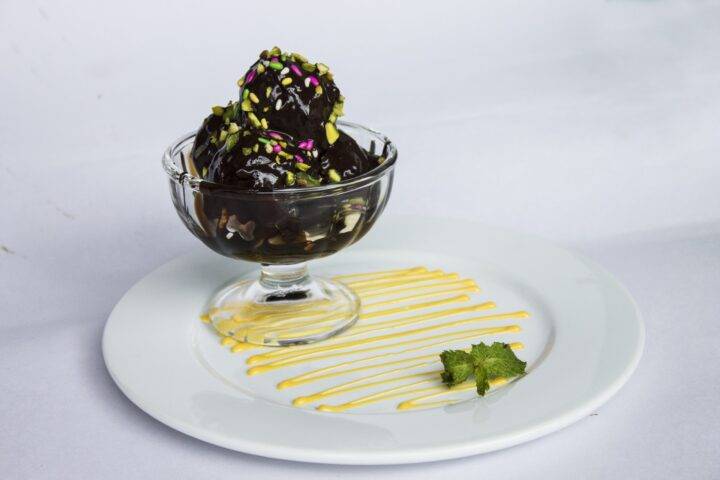 If you're in Goa or planning your trip here soon, do visit Resort Rio for a scrumptious meal for the sake of your taste buds. We serve the best buffets in Goa and will surely make your dining experience unforgettable.