If you are a beach lover and want to hit the beaches anytime during the day then Resort Rio, the best 5-star resort near Baga beach is the ideal accommodation option for you. Located along the famous Baga beach, this resort is definitely the best destination for your vacation. Modern amenities, spacious rooms, outdoor pools, fitness centres, spa, multicuisine restaurants are some of the luxuries that will make for a leisure stay at this resort in North Goa.
Another reason why Resort Rio is the best resort in North Goa is that it allows you to stay nearby Goa's thrilling and happening hotspots. Whether you are a party animal, a beach baby, or someone who wishes to explore the Goan culture there is something for everyone. The warm hospitality, delectable food, and various leisure activities are sure to make your stay a memorable one. If that's not enough, our list features six fine reasons why you should choose resort Rio as your stay destination in Goa.
1. Best 5-star Resort in Goa to Suit Everyone's Taste Buds
Resort Rio truly believes in satisfying all its customers and this is evident through their in-house restaurants for all mood kinds. 
Sweet Caju 
Our chefs can transform classic flavours into new avatars by taking on global cuisine and turning it on its head. 
Cafe Rio 
You can indulge your sweet tooth, power up with your favorite savory foods, and recharge with refreshing beverages any time of day. 
AAGOR 
When in Goa, live like a Goan. In our restaurant, which is considered the best for homely Goan food, you can taste the variety of flavours of Goan cuisine. 
2. Best Resort Near Baga Beach 
Resort Rio is located far away from your frantic schedule, just a few feet from the Arabian Sea. Discover what Goa has to offer and benefit from our amazing, world-class hospitality.
3. Best Destination Wedding in Goa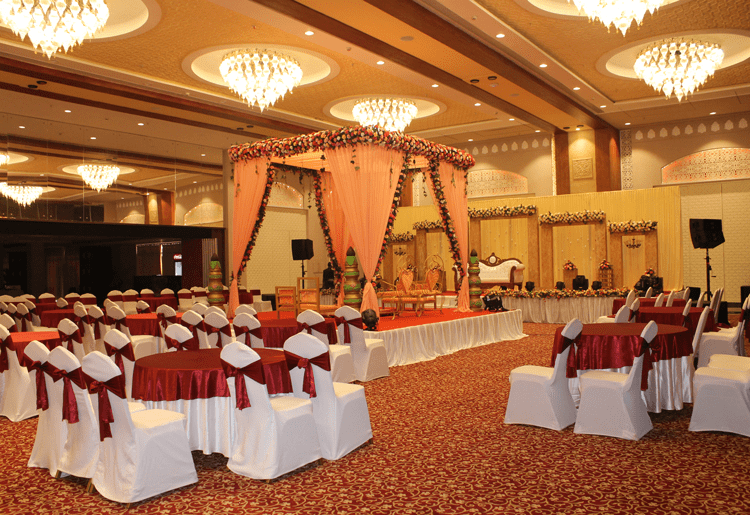 With a comprehensive range of services that can be customized to your vision, we take the stress out of planning destination weddings in Goa. Imagine exquisite flower mandaps situated on lush green lawns overlooking the picturesque Baga river,colorful and glamorous themed sangeet nights, and sumptuous receptions that reflect Goa's natural splendor. Alternatively, modest, rustic furnishings for intimate weddings, tea parties for family get-togethers. 
Go large with our wedding packages, which includes two luxurious resorts sitting side by side- Resort Rio and Rio Royale – one for the bride and one for the groom, so you can eventually come together during your destination wedding in Goa. The largest dining hall in north Goa, 10 acres of beautiful riverbank locations, and countless customizable indoor and outdoor venues that can accommodate a range of events, with global quality setups that promise an endless night of celebration are all available at Resort Rio Goa.
4. Largest Conference Hall in Goa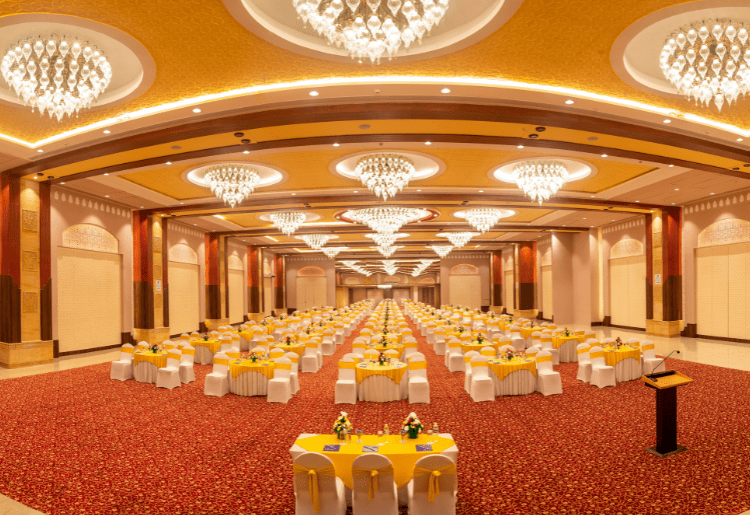 Resort Rio Goa is the perfect location for destination weddings in Goa, corporate retreats, and group holidays, with the largest convention hall in Goa, the region's largest pillarless convention hall spanning 16,000 square feet with a ceiling height of 20 feet and flexible indoor and outdoor venue spaces. We have the largest room inventory in Goa, with 82 keys that are greater than normal in size. Every amenity has been designed with the needs of the sophisticated tourist in mind, who is looking for the best 5 star resort offers in Goa.
5. Luxury Holiday Villas in Goa with Plunge Pool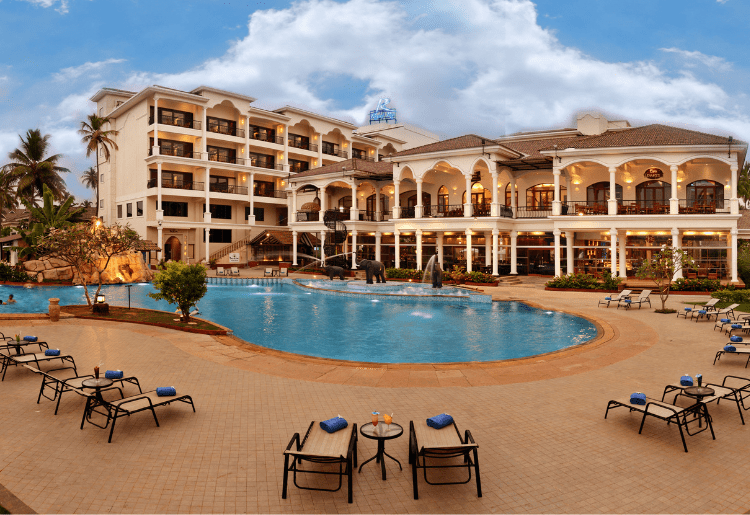 This family-friendly resort provides multiple swimming pools, along with its grand amenities and benevolent hospitality. Guests can also dine at the themed restaurant and bars by the pool. Designed for both executive and leisure travel, our suites and room service will ensure a safe stay for all the types of vacations.
6. Best Spa Resort in Goa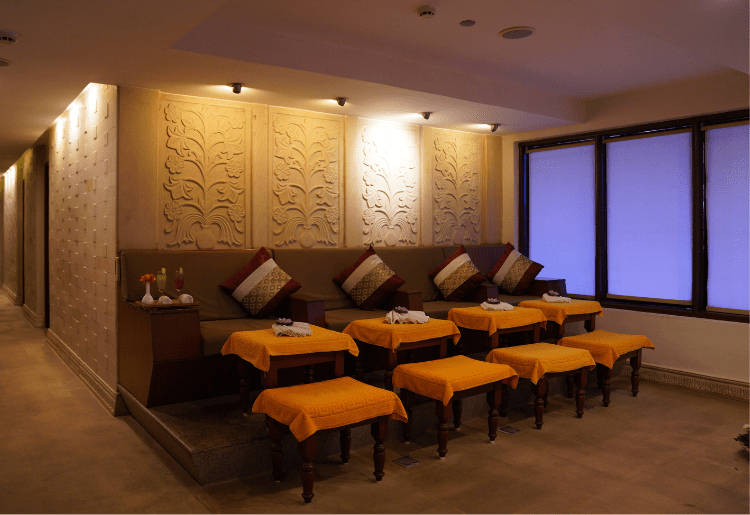 We take our promise of revitalizing vacations very seriously. You will be treated beyond compare at Zaara Spa, which focuses on mental and physical wellness as well as beauty and elegance. Our award-winning spa is a haven for serenity and healing, designed to help you recover from your stress by removing any residual effects of a fast-paced lifestyle. Every step of your rejuvenation process is designed to relieve stress, and professional experts are on hand to assist you in determining which therapies are most appropriate for your current state of being. Ayurvedic treatments that have been passed down through the generations are combined with modern aromatherapy and energy healing to provide a holistic wellness experience. Our spa packages have been carefully designed to offer a wide selection of treatments, therapies, and services, as well as skilled staff to guarantee that you receive the finest possible treatment. We are one of the best spa resorts in Goa, with the 8 treatment rooms, having access to private steam and rain showers, as well as a relaxation area, dedicated beauty shop, spa pool, and foot massage lounge. 
With the above six reasons on why you must set on Resort Rio for your vacation destination, we are waiting to host you at our resort. Remember that your getaway is about having fun alone or with your family, so be sure to pick the resort that will help you accomplish that goal.